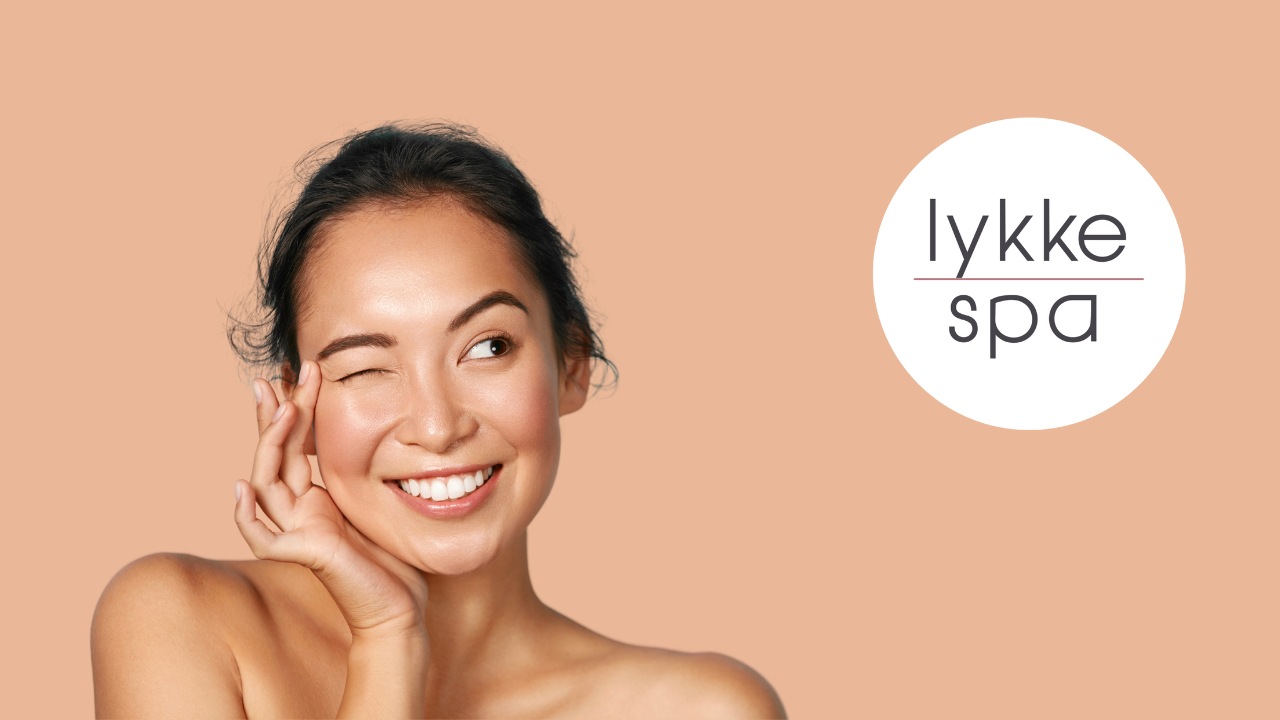 Danish culture is at the heart of a Lykke Spa experience.
First, there's lykke (luu-KAH), the quality of joy, good luck, and happiness.
Second, there's hygge (HOO-gah). While there is no direct English translation, the concept is best understood as a feeling of coziness, contentment, and positive well-being.
We offer restorative skin treatments such as facials and chemical peels performed by an esthetician. We also provide deeply grounding and balancing spa services derived from Ayurvedic traditions.
Our spa uses Lykkegaard skin products, which are available for purchase.
For optimal quiet, privacy and relaxation, the Lykke Spa room welcomes one guest at a time.
Restore your skin's natural glow, smoothness and hydration at Lykke Spa.
Radiance Facials
Radiance facials are available for 60 and 90 minutes. All include skin analysis, mask treatment, massage (face, neck, shoulders, arms and hands) plus application of eye cream, serum and moisturizer.
Anti-Aging Facial
Refresh + rejuvenate. The treatments in this popular facial deeply cleanse + moisturize. With steam + extractions.
Vitamin C Facial
Repair sun + pollution damage with facial treatments that exfoliate + moisturize. With steam + extractions.
Deep Pore Cleansing Facial
Relieve clogged pores + blemishes with a cleansing + purifying skin treatment. Also perfect for oily/combination skin. With steam + extractions.
Sensitive Skin Facial
Calm redness + hydrate. Gentle cleansing + cooling treatments tailored to soothe + moisturize.
Chemical Peel Treatments
A light or medium-depth PCA peel to even out skin tone, clear acne, calm redness, reduce appearance of wrinkles + give your skin a natural glow. No steam, heat or massage. Available in package of 3 treatments.
Back Facial
Fall asleep + dream for 60 minutes. Relax with a back massage, exfoliation + moisturizer treatment. Includes steam + extraction.
Add-on services for eyes, lips and décolleté are available.
Experience the health-positive benefits of Ayurveda in a cozy setting.
Lykke Spa's specialization in head and scalp treatments is unique and we are the only provider in the broader Snohomish area for several of these services.
Our Ayurvedic sessions include focused attention on marma, similar to acupuncture points, to circulate and balance energy. With the option to add a consultation and follow-ups, you can choose a more in-depth, personalized exploration of Ayurveda if desired.
New clients will receive a questionnaire to determine their Dosha profile (mind-body type) prior to their appointment.
Signature Happiness Facial
60-minute facial massage + Ayurvedic marma therapy complement organic facial products to detoxify + rejuvenate the natural vibrance of any skin type.
Happy Scalp Treatment + Head Massage
75-minute soothing therapeutic treatment relieves inflammation + revives the scalp's natural moisture score. This is a great treatment to rebalance dry or greasy scalp conditions and combat dandruff. Ayurvedic scalp massage + aromatic hot towel wrap calms and relaxes. Includes shampoo + blow dry.
Centering Shiroabhyanga + Facial Kansa Wand Massage
shiro = head, abhyanga = massage
Hair and skin will glow after calming, grounding massage (head, neck, shoulders) + healing facial massage with Ayurvedic kansa wand. Oils are blended specifically for your dosha profile, adding a nourishing boost to your hair and scalp. 75 minutes.
Inner Peace Shirodhara Oil + Massage Treatment
shiro = head, dhara = flow
This ancient Ayurvedic technique of oil pouring induces deep relaxation + brings welcome ease to the nervous system. Followed by neck + scalp massage with marma therapy. 90 minutes.
This entire service helps to ease insomnia, stress, depression and anxiety. The treatment begins with aromatherapy and a brief hand and foot massage to activate the body's parasympathetic nervous system, or calming system. A brief hand and foot massage follow, further inducing relaxation.
To prepare for shirodhara, the scalp and face are stimulated through light massage of marma points. An herbal oil blended for your dosha profile is then poured in a continuous stream on the edge of your forehead right against the hairline for 20 to 25 minutes. The oil is at body temperature and is recirculated by a special shirodhara vessel. Following the oil flow, a scalp and neck massage releases remaining tension, increases circulation, and promotes a deeper, prolonged state of relaxation. You will have time for quiet savasana alone at the end of the treatment.
**PLEASE NOTE: For optimum treatment benefit, it is advised to leave the herbal oil on you scalp for at least 4 hours up to overnight. This treatment does not include a shampoo and & style. **
Ayurvedic consultations and personalized follow-ups are available.
What is Ayurveda?
Ayurveda is the ancient and holistic science of well-being and longevity. It originated in India over 5,000 years ago. Ayurvedic treatments have a long legacy of promoting physical health, emotional well-being, and soul connection. In Ayurveda, our entire world around us, including the human body, is made up of the five elements: Either, Air, Fire, Water and Earth. Ayurveda aims to harmonize these elements to revive, rejuvenate and bring happiness to your life. The basic principle of Ayurveda is to prevent and treat illness by maintaining one's harmony through proper drinking, diet, and lifestyle, as well as herbal remedies. 
DISCLAIMER: Our treatments are not intended to diagnose, treat, cure or prevent any disease. I am not a doctor, dermatologist or esthetician. The information on this website, including but limited to text, graphics, images and other material are for informational purposes only. This information and knowledge are based on the ancient principles of Ayurveda and through my 17 years' experience as a licensed cosmetologist. I am a certified Ayurvedic Health Counselor and Ayuryoga Instructor. Please, always seek the advice of your physician or other licensed health professional provider with any questions you may have before undertaking and new health care regimen, and never disregard professional medical advice or delay in seeking it because of something you may have read on this website. -Cee Jae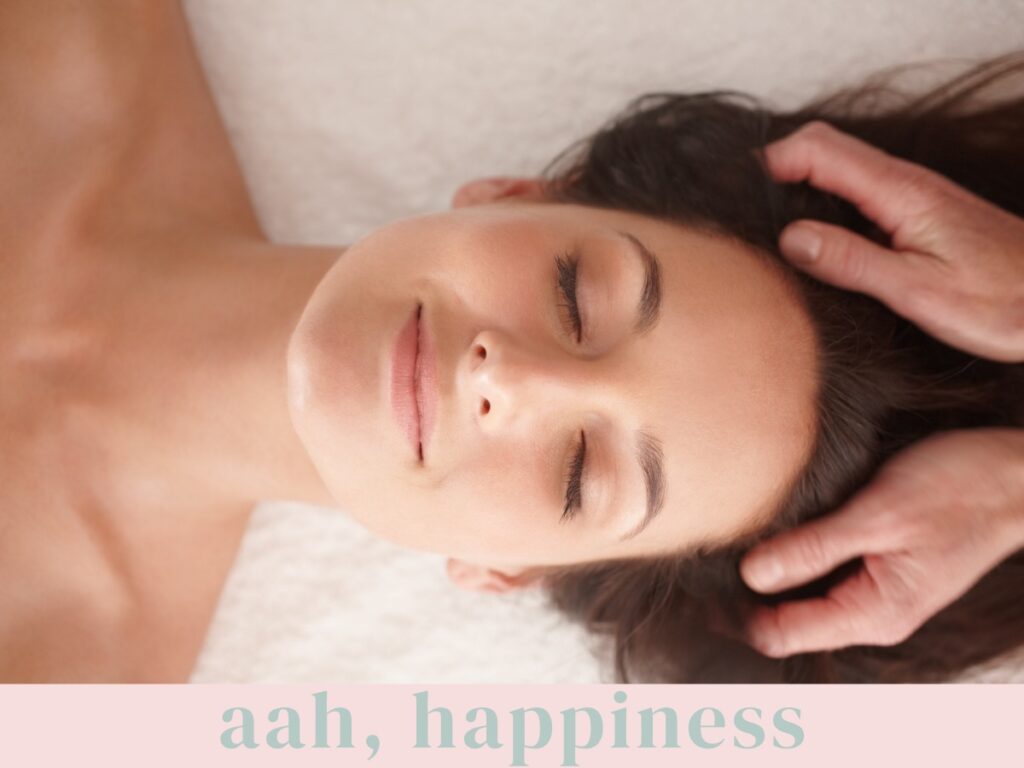 DaneStyles is one of the only salons in the USA that offers
Lykkegaard Premium Skincare Products from Denmark.