DANESTYLES provides gallery space to showcase area artists, curated by Andrea Lewicki.
If you are interested in displaying with us in 2024, please email danestyles@gmail.com.
Vanessa Lanza, Printmaking + Cyanotypes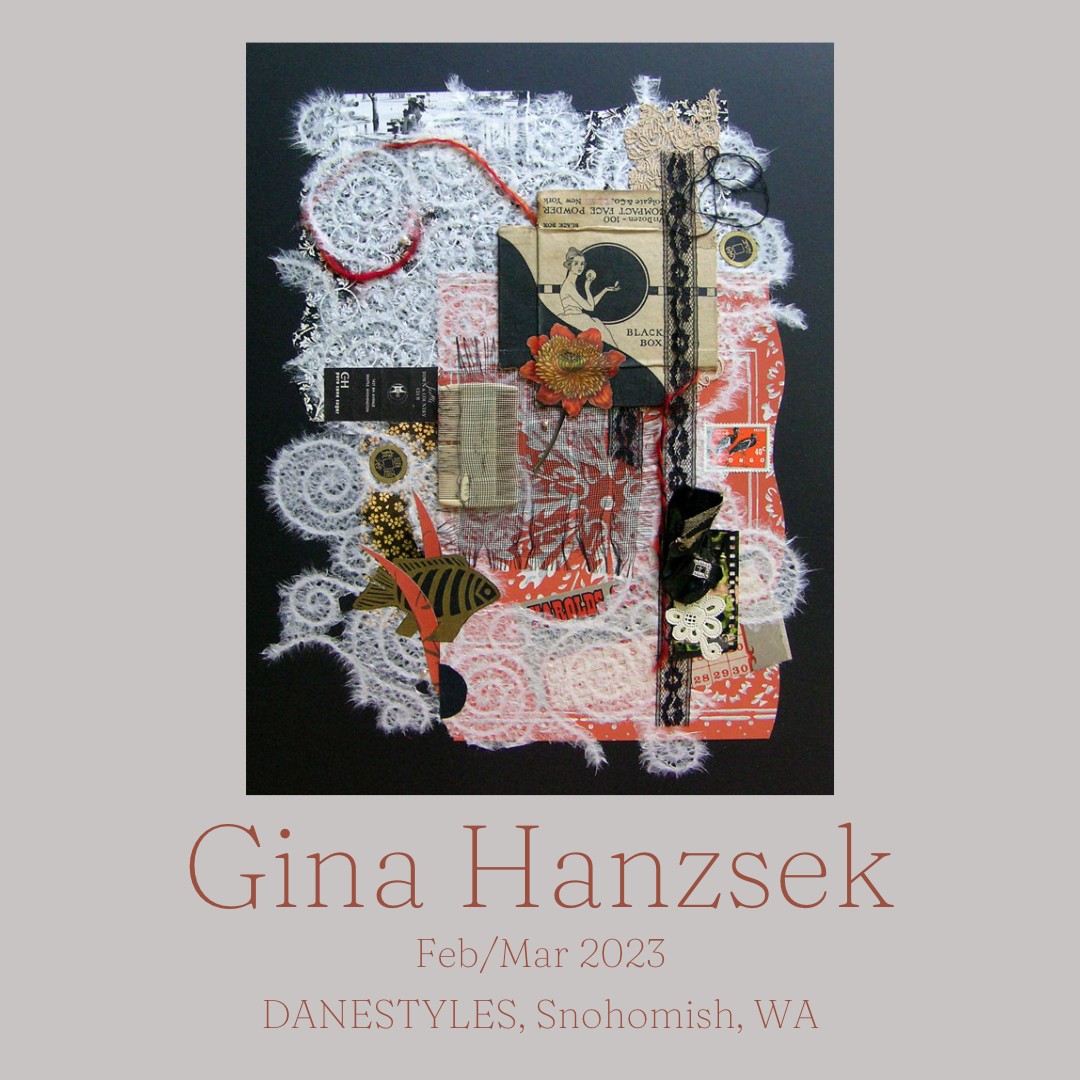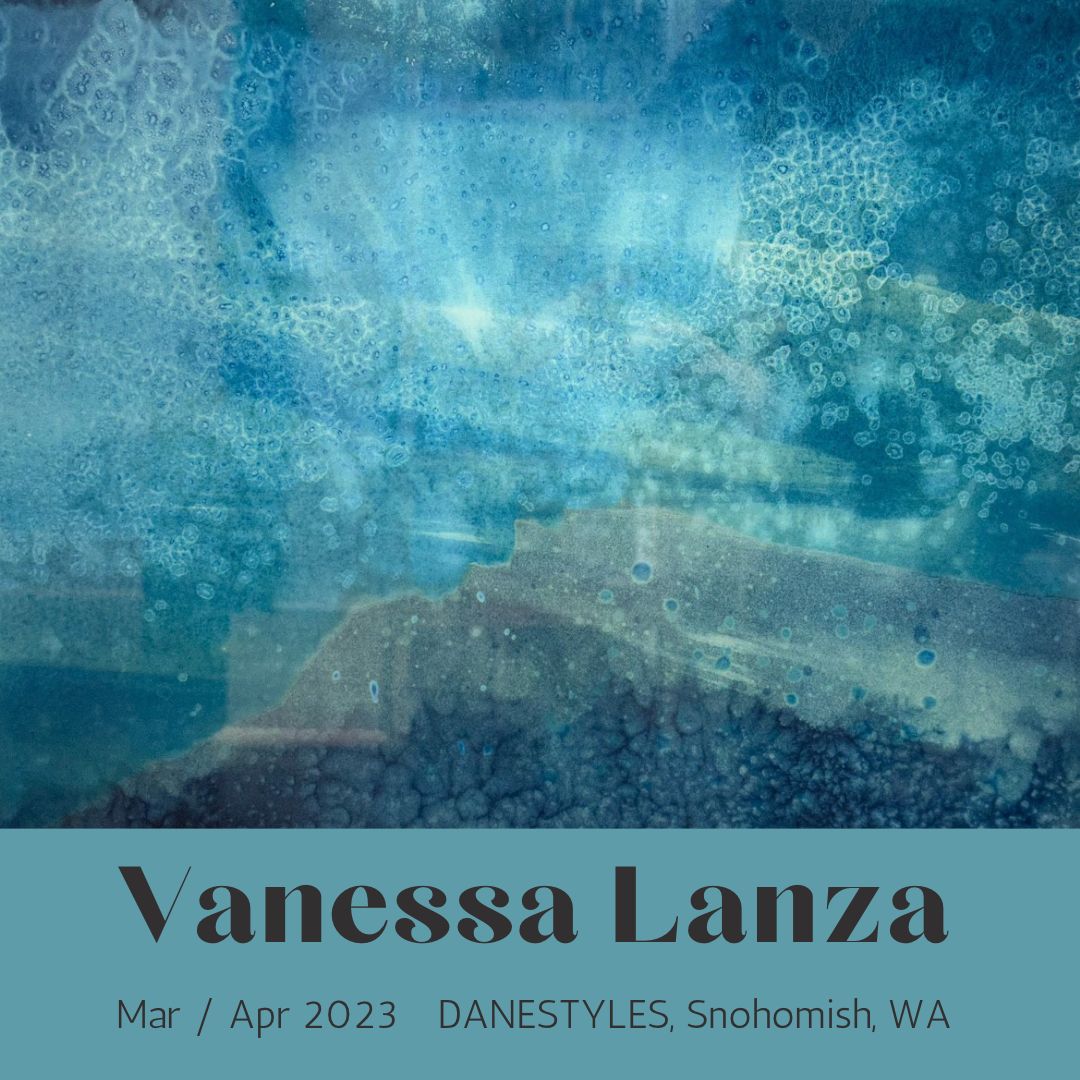 Curator Notes:
Gina Hanzsek makes collage look effortless. Gina says that for her, it "is about composition, juxtaposition and interpretation." The textures, the layering, the use of edges, all of it underscores meticulous attention to the details of collage craft while weaving them into a story. I get the impression of traveling through a piece like Writing the Memory (shown above) as if following a map.
There is a piece from Gina's Box & Cap series, one from the Tea Tag series that fits in so well with the hygge atmosphere of DANESTYLES, a couple from the Vintage series inspired by Gina's grandmother's stories, and several Paper Cut collages that include interesting bits of ephemera — when you visit, examine Definition of Place and see if you can find the piece of mica.
Gina's collages will be on display through the end of March. A Snohomish local, more of her art can be seen at Arts of Snohomish Gallery.
Website: http://hanzsekdesign.com/
Instagram: https://www.instagram.com/hanzsekdesign/
Curator Notes:
Vanessa Lanza's studio is the beach, the forest, all of the landscapes that surround us in the Pacific Northwest. Natural elements like salt water, ferns, and trees are integral to her process. Vanessa says that as a printmaker, "this is particularly exciting because there is a direct storytelling aspect to it." It is quite evident in her work!
We are lucky to have a series of monoprints on display made up of multiple layers over an initial print from a tree stump.
The majority of the pieces though are cyanotypes created in multiple exposure processes that the viewer experiences as botanical snapshots and underwater views, full of life and motion.
Website: https://www.arbolartsnorthwest.com/
Upcoming Artists
April / May – Jacqueline Calladine
May / June – Marisa Mouton Provo
June / July – Johanna Porter
July / August – Julie Marcelia
August / September – Charmi Shah
September / October – Andrea Lewicki
November / December – Emma Stone